Yokohama Triennale 'Our Magic Hour' 
August 6 – November 6, 2011
Based on the theme "OUR MAGIC HOUR", the YOKOHAMA TRIENNALE 2011 will be held at two main venues: the Yokohama Museum of Art and NYK Waterfront Warehouse (BankART Studio NYK).
Focusing on works that allude to the magical mysterious powers in our daily lives and world as well as those that refer to mythology , myths and legend, The Triennale promises to be a vibrant exhibition that will showcase the works of dynamic contemporary Japanese and international drawing on pieces from the collection of the Yokohama Museum of Art and other institutions.
We invite you to join us in Yokohama, one of the first port cities, that opened its doors to the world, on this exploration of previously unknown worlds – a voyage into a realm of new, uncharted knowledge.
Yokohama Triennnale is a tri-annual international exhibition of contemporary art that was inaugurated in 2001, and subsequently held in 2005 and 2008, attracting approximately 1 million visitors to date. This year's edition, which marks the 10th anniversary of its founding, will feature related programs and events based on the principles "look, nurture, and connect" in conjunction with the exhibition.
Venues
Yokohama Museum of Art
3-4-1, Minatomirai Nishi-Ku,Yokohama
220-0012 JAPAN
3 minute walk from exit 5 of Minato Mirai station on the Minato Mirai line 10 minute walk (using the moving walkway) from Sakuragicho station on the Yokohama Municipal Subway line.
NYK Waterfront Warehouse (BankART Studio NYK)
3-9, Kaigandori Naka-Ku, Yokohama
231-0002 JAPAN
4 minute walk from Bashamichi Station (Exit ; 6. Minatomirai Line).
Yokohama Creativecity Center (YCC)
6-50-1, Honcho Naka-ku, Yokohama
231-8315 JAPAN
Direct from Bashamichi Station (Exit 1b. Minatomirai Line) . 5 minutes walk from Sakuragicho Station (JR, Yokohama Municipal subway).



About
Exhibition Title
YOKOHAMA TRIENNALE 2011
OUR MAGIC HOUR
– How Much of the World Can We Know? –
Director General
OSAKA Eriko(Director, Yokohama Museum of Art)
Artistic Director
MIKI Akiko
Period
August 6th (Sat)〜 November 6th (Sun), 2011
(Closed:August, September:Every Thursday /
October:Every other Thursdays ( 13th, 27th )
)※
Open Hours
11:00~18:00 ※admission until 17:30. ※
Venues
Yokohama Museum of Art,
NYK Waterfront Warehouse
(BankART Studio NYK)
and the surrounding areas
Organizers
City of Yokohama,
Japan Broadcasting Corporation (NHK),
The Asahi Shimbun,
Organizing Committee for Yokohama Triennale
Co-organizer
Yokohama Arts Foundation
Support
 Agency for Cultural Affairs (Program to support International Arts Festivals)
Special Support
Special Tie-Up
Programs
Shinko Pier Exhibition Hall(BankART1929)
Koganecho Area
(Koganecho Area Management Center)
Concept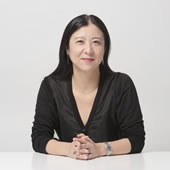 OUR MAGIC HOUR
– How Much of the World Can We Know? –
Here at the beginning of the 21st century, I get the feeling that advances in scientific and information technology, such as the internet, have made the world more knowable than it has ever been in the past. And yet even in our immediate surroundings there remain countless enigmas – mysteries that remain inexplicable by science or reason. At the same time, many of the things we have long taken for granted, such as the concepts of time and space, are being transformed by those same technological developments.
In this, the Fourth edition of the Yokohama Triennale, which will be titled "OUR MAGIC HOUR – How Much of the World Can We Know? – " I intend to focus on works of art that refer to the mysteries of the world and our everyday lives – such things as magic-like powers, supernatural phenomena, mythology, legend and animism.
I did not choose to focus on these issues out of a desire to question the limits of science, elevate mysticism, or pursue art as a form of entertainment. I pose these questions so that we can turn our eyes to those areas that cannot be figured out by science or reason – areas that have been marginalized; values that we once respected but have forgotten; relationships between nature and humankind that need to be reconsidered, and so on. By investigating these questions, we can get an idea of more flexible, open relationships with the world and alternative views on history and events.
YOKOHAMA TRIENNALE 2011 will take place both outdoors and indoors at two main venues, the Yokohama Museum of Art and BankART Studio NYK. It will include artworks by just over 60 contemporary artists and also some from the museum's collection. From site-specific installations and media work to modern painting and historical objects such as Coptic tapestry fragments, the exhibition will include a wide range of artworks in terms of both age and material.
One of the distinctive features of this triennale will be that there will be unexpected "encounters" at various corners of the exhibition space. The Triennale will not only include works that involve the participation of viewers, but it will present works with such diverse themes, ages, generations, cultural backgrounds and genres that unlikely dialogues and relations will spring up between them, allowing viewers new interpretations and creative inspiration. A voyage of art appreciation that is entirely unrestricted by existing categories and preconceived ideas will be possible. In addition, because the Yokohama Museum of Art is now one of the main venues, some of the artists work in collaboration with works in the museum's collection. Thus the museum itself will be presented in an entirely new light.
"By learning to accept mysteries and contradictions, by learning to change our perspectives, we might find that suddenly, like magic, the world is open and accessible to us." With this message in mind, YOKOHAMA TRIENNALE 2011 approaches the present age of uncertainty and confusion as an attempt to rethink human existence and our surroundings with the pure curiosity, flexibility and imagination of a child, and without the limiting influence of existing structures and ideas.
※ OUR MAGIC HOUR is the title of the artwork by Ugo Rondinone that will be displayed outside the Yokohama Museum of Art for the YOKOHAMA TRIENNALE 2011
March, 2011

MIKI Akiko
Artistic Director
YOKOHAMA TRIENNALE 2011
MIKI has worked as independent curator, co-director of Dentsu Art Project, before workingas chief curator at Palais de Tokyo in 2000. She has a wide experience of curating exhibitions in an international context, including 1998 Taipei Biennial and shows at the Barbican Art Gallery in London and National Museum of Contemporary Art, Korea. She has received BA in Art History, University of Washington, Seattle, USA, then completed MA in Art History, Université de Paris IV, Sorbonne, France.
Artists
The list of artists for the YOKOHAMA TRIENNALE 2011 has been finalized. This year's lineup ranges from veteran practitioners at the leading edge of their field to young emerging talents, interspersed with works from the collection of the Yokohama Museum of Art. This lively dialogue between Japanese and international artists promises to be a compelling experience.
安部 泰輔 / ABE Taisuke
荒木 経惟 / ARAKI Nobuyoshi
リナ・バネルジー / Rina BANERJEE
マッシモ・バルトリーニ / Massimo BARTOLINI
ミヒャエル・ボレマンス / Michaël BORREMANS
コンスタンティン・ブランクーシ/ Constantin BRÂNCUŞI
ジェイムス・リー・バイヤース / James Lee BYARS
ミルチャ・カントル / Mircea CANTOR
ピーター・コフィン / Peter COFFIN
ヴェナンツォ・クロチェッティ / Venanzo CROCETTI
ビョルン・ダーレム / Björn DAHLEM
ヴェルネ・ドーソン / Verne DAWSON
ポール・デルヴォー / Paul DELVAUX
デワール & ジッケル / DEWAR & GICQUEL
マックス・エルンスト / Max ERNST
オレリアン・フロマン / Aurélien FROMENT
ライアン・ガンダー / Ryan GANDER
ヘンリック・ホーカンソン / Henrik HÅKANSSON
ハン・スンピル/ HAN Sungpil
イェッペ・ハイン / Jeppe HEIN
ダミアン・ハースト / Damien HIRST
池田 学 / IKEDA Manabu
今村 遼佑 / IMAMURA Ryosuke
石田 徹也 / ISHIDA Tetsuya
岩崎 貴宏 / IWASAKI Takahiro
泉 太郎 / IZUMI Taro
チョン・ジュンホ / JEON Joonho
樫木 知子 / KASHIKI Tomoko
マイク・ケリー / Mike KELLEY
ジルヴィナス・ケンピナス / Žilvinas KEMPINAS
金 理有 / KIM Riyoo
ヨアヒム・コースター / Joachim KOESTER
工藤哲巳 / KUDO Tetsumi
シガリット・ランダウ / Sigalit LANDAU
前田 征紀 / MAEDA Yukinori
ルネ・マグリット / René MAGRITTE
マン・レイ / Man Ray
クリスチャン・マークレー / Christian MARCLAY
森 靖 / MORI Osamu
N.S. ハルシャ / N.S. HARSHA
リヴァーネ・ノイエンシュワンダー / Rivane NEUENSCHWANDER
ジュン・グエン=ハツシバ / Jun NGUYEN-HATSUSHIBA
カールステン・ニコライ / Carsten NICOLAI
イサム・ノグチ / Isamu NOGUCHI
野口 里佳 / NOGUCHI Rika
スーザン・ノリー / Susan NORRIE
落合 多武 / OCHIAI Tam
オノ・ヨーコ / ONO Yoko
メレット・オッペンハイム / Méret OPPENHEIM
ウィルフレド・プリエト / Wilfredo PRIETO
スッシリー・プイオック / Sudsiri PUI-OCK
トビアス・レーベルガー / Tobias REHBERGER
アレクサンドル・ロトチェンコ / Aleksandr RODCHENKO
ウーゴ・ロンディノーネ / Ugo RONDINONE
嵯峨 篤 / SAGA Atsushi
佐藤 允 / SATO Ataru
島袋 道浩 / SHIMABUKU
宋冬(ソン・ドン)+尹秀珍(イン・シウジェン)/
SONG Dong+YIN Xiuzhen
杉本 博司 / SUGIMOTO Hiroshi
孫遜 (スン・シュン) / SUN Xun
砂澤 ビッキ / SUNAZAWA Bikky
田口 和奈 / TAGUCHI Kazuna
田名網 敬一 / TANAAMI Keiichi
田中 功起 / TANAKA Koki
立石 大河亞 / TATEISHI Tiger
冨井 大裕 / TOMII Motohiro
戸谷 成雄 / TOYA Shigeo
蔡佳葳 (ツァイ・チャウエイ) / TSAI Charwei
薄久保 香 / USUKUBO Kaoru
歌川 国輝(二代) / UTAGAWA Kuniteru Ⅱ
歌川 (一勇斎)国芳 / UTAGAWA (Ichiyusai)Kuniyoshi
歌川 (五雲亭)貞秀 / UTAGAWA(Gountei) Sadahide
歌川 (玉蘭齋)貞秀/ UTAGAWA (Gyokuransai)Sadahide
アピチャッポン・ウィーラセタクン / Apichatpong WEERASETHAKUL
八木 良太 / YAGI Lyota
山下 麻衣+小林 直人 / YAMASHITA Mai + KOBAYASHI Naoto
尹秀珍(イン・シウジェン) / YIN Xiuzhen
横尾 忠則 / YOKOO Tadanori
湯本豪一コレクション / YUMOTO Koichi Collection